Judee Ausnow DRE#00649095
REALTOR®
Network Real Estate
Work: 11354 Pleasant Valley Road, Penn Valley, CA 95946
Cell: 530-913-8658
Email: ijudee@hotmail.com
I have been in the real estate business since 1976 and a Real Estate Broker since 1980. I know the Nevada County area and would love to help you find that special home…or the perfect buyer for the home you wish to pass on. So if you want an agent who will provide the attention to detail and get the job done, I am just an email or call away!
I am also the broker for Judee Ausnow Property Management. If you are in need of a rental property, or you're interested in leasing out your own Lake Wildwood home, please contact me at ijudee@hotmail.com or call 530-913-8658. We currently have tenants who are interested in living in our beautiful Lake Wildwood community.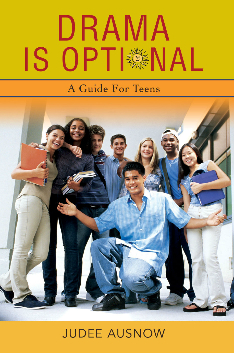 In addition to being dedicated to providing the best real estate service to my clients, I find great joy in helping today's youth and their families. I would like to share my published book for teens; "Drama is Optional" and invite you to view the link below if you know a teen who could benefit from its teachings. Contact me to receive a free copy!
Let's help teens create positive changes!
I wrote Drama is Optional after more than twenty years of studying with many great teachers in the field of self-improvement and learning firsthand how to use the principles described in my book. One day, while sitting in the bleachers at the high school as my granddaughter participated in her cheerleading activities, I was listening to the comments being slung around by kids who were supposed to be friends...the comments were less than complimentary! I wanted to do something to help make a difference in their lives, and the words started to flow. Just like magic this book was born!
Drama Is Optional is Available online at Amazon.com, bn.com , iUniverse.com, or at your favorite book seller. ISBN: 978-0-595-42563-1

I have also contributed a chapter to the book, Empowered and am excited to share it's teachings with you, via the link below.
The book can be purchased directly from me or at Barnes & Noble